Youth Sports and Education
SMNLB Committee Chair: Ronald Briggs
2021 Youth Sports and Education Goals:
2021 Youth Baseball Activities
Little Leagues Baseball Teaches
CHARACTER | COURAGE | LOYALTY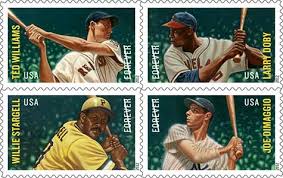 The Negro Leagues Baseball Stamps pay tribute to the all-black professional baseball leagues that operated 1920 to 1960.
First Day of Issue
July 15, 2010

•

Kansas City, MO 64108
Baseball Youth Magazine: The Nation's "Baseball Magazine for Kids" and The ULTIMATE Travel Ball Source
Click here to play the Baseball Games
Can you name 4 types of bats?
Check your answers by clicking on the picture!

---
Spike Lee's Documentary Interview of Mo'ne Davis & Family
---